Each year the Geoinformatics Center invites university students with backgrounds in geospatial-related fields to participate in internships at AIT. Past interns have come from a number of countries including Sri Lanka, Thailand, India, Nepal, Australia, Brazil, Poland, Japan, and USA. Each intern student is assigned to a GIC staff member to supervise them throughout the training. Interns get the opportunity to engage with staff in various ongoing projects as well as attend training programs conducted by the center which help to foster their background knowledge and offer experiences in new areas during the internship.
GIC encourages all intern students to perform at their best during the internship, as it would be an advantage if they chose to apply for a staff position at GIC in the future. During the past few years, GIC has recruited some interns upon completion of their university studies based on the character they showed during their internship period.
A completed application form ( PDF ,  MSWord) must be sent to:
Geoinformatics Center 
Asian Institute of Technology
P. O. Box 4, Klong Luang, 
Pathum Thani 12120, Thailand 
Fax: +66-2-524-6147 
E-mail:  geoinfo@ait.ac.th
Students completed their internships at GIC
Pattravadee Wannasuk
Department of Geography and Geoinformatics, Faculty of Liberal Arts, Thammasat University
07 June – 30 July 2021
Before the internship I have studied in field of Programming for geography, but I have not applied my knowledge with any work before. This internship was challenging I had to put a lot of hard work. I got a lot of knowledge in terms of improving my programming skill. During the period internship I had to deal with foreign and local staff. I hope that I enhance my communication skill during the discussion with other nationality peoples I ensured that improved little much of English spoken skills. I am very glad to see that what I have learnt in the university can be a repeated in the working world. I was able to apply my knowledge in the real-life situation. I had not met most of GIC staff since they must work from home, but I would like to thank you to everyone. They were kind and made me feel welcomed from the first day of my internship. This opportunity and the valid support made my internship more significant and gave the great opportunity.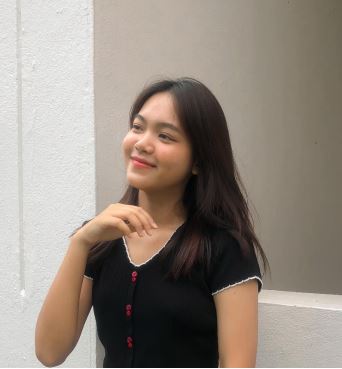 Wachirawit Tangsirivichaikul
Department of Geography and Geoinformatics, Faculty of Liberal Arts, Thammasat University
07 June – 30 July 2021
An Internship at GIC is very challenging because I think I'm not good at English skills and it would make me can't catch up on the project. But with good advice from my friend and my supervisor, I could catch up on the assignment. At GIC, I learned a lot of things and got a good idea for my project in the future from the workshop and training. I saw various interesting projects from the workshops. I'm glad that I intern at GIC. Thank you, everyone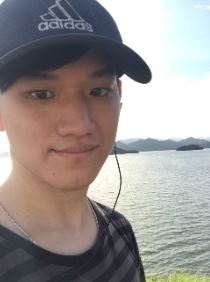 Nipaporn Tungmanphuvadol
Department of Environmental Science, Faculty of Science, Chulalongkorn University
30 May- 30 July 2021
The internship at GIC is very challenging because my English is not good. But after the internship is over, I am very grateful because the staff are very kind to me. I am proud and impressed to have an internship at gic. The working atmosphere is relaxed and friendly from the first day to the last day of my internship. As an internship, I learned how to work together with older people. I also gain knowledge other than in the classroom. Thank you staff for always taking care and supporting.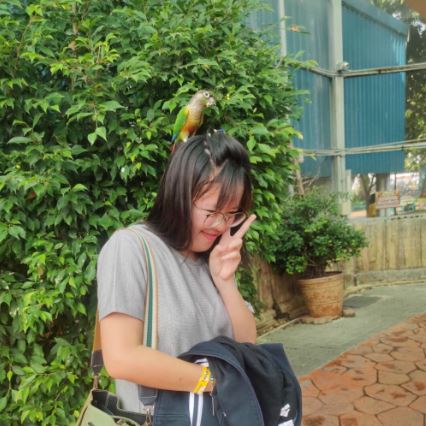 Neramit Yaemsamruai
Department of Geography, Faculty of Social Sciences, Kasetsart University
19 April – 18 June 2021
Internship at the Geoinformatics Center (GIC) is a good experience for me, a student in a bachelor's degree in the department of geography. We can share our culture.I might adapt to the new place, new society and new environment.
This year, the internship will be different from many years ago.Due to the COVID-19 situation we will work from home. Besides that, I was involved in training such as flying UAVs and GNSS. The 9-week internship period is quite short for internship but full of experience and friendship. I can feel the warm welcome from every college. Love you all Thank you.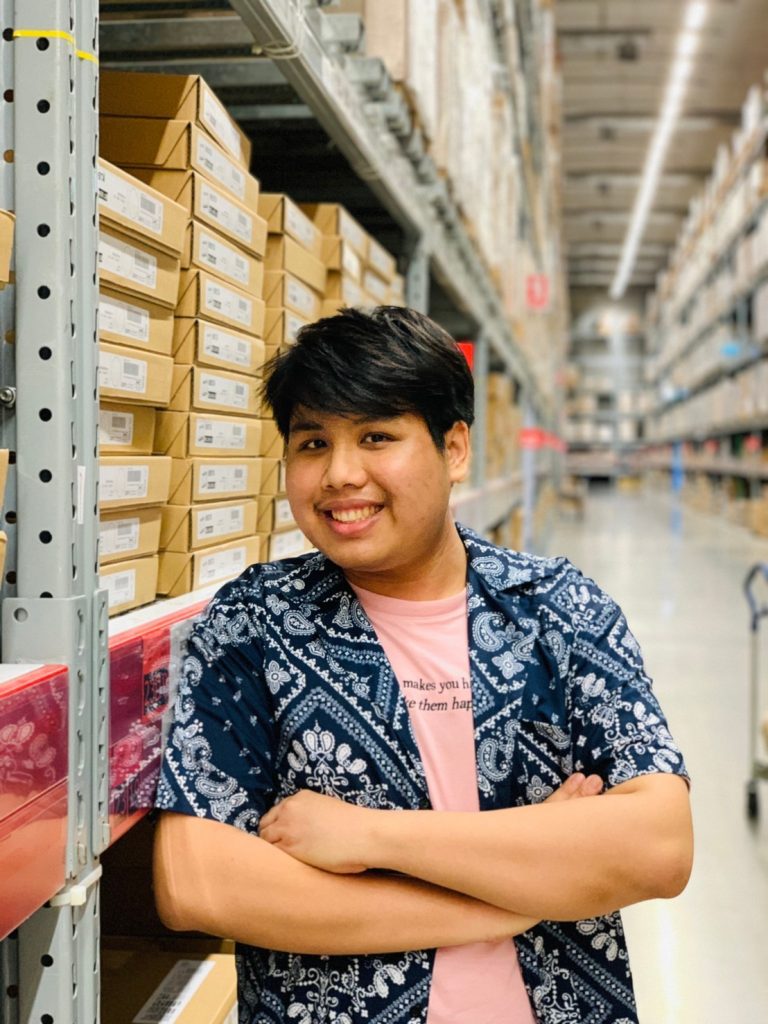 Kanokwipa Nongsoong
Department of Geography, Faculty of Social Sciences, Kasetsart University
19 April – 18 June 2021
Thank you for giving me a good experience here. Good friendship. very helpful What matters is experience, knowledge, and opportunities that cannot be found in the classroom. It was a very valuable experience. GIC was like a school that taught me to grow up, can adapt, skill work, and up my skills. I can open up to new things. And I promise that I will never stop improving myself. I will learn new and better things."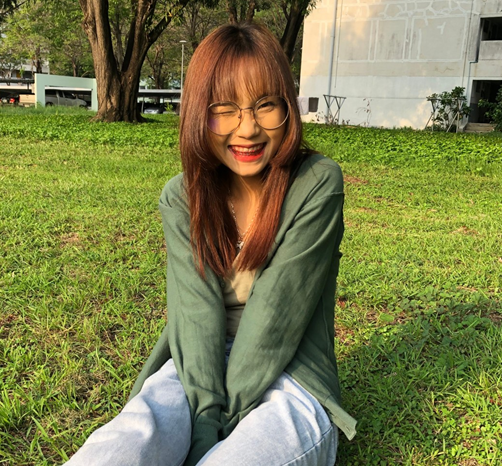 Naphatsadol Moungsetong
Department of Geography, Faculty of Social Sciences, Kasetsart University
19 April – 18 June 2021
I would like to say I'm very proud that I have an opportunity to become an internship at GIC. GIC has a lot of people from different cultures and I'm very happy that you guys are very nice to me and it made me comfortable. In the 2 months, I have gained new knowledge and experience like Disaster Management, processing SAR data, Drone training, GNSS Surveys. Not only did I learn work skills but I also learned a lot of things like how to work, how we have a meeting, and office environment etiquette. I would like to say thank you all for everything that I have learned from GIC. it was very good memories. Thank you for the good times, I was filled with pleasure. Thank you for good memories, and for feelings, I'll always treasure. Luv u all <3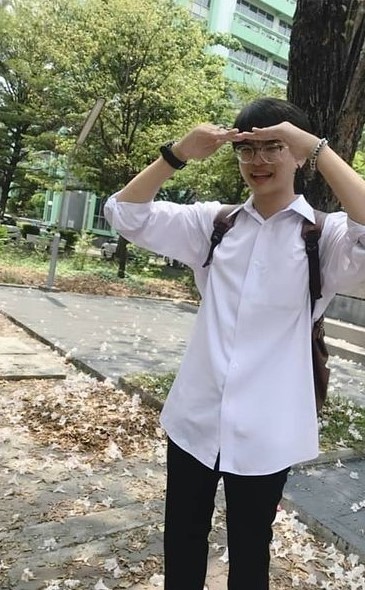 Tanawat Netcharatsaeng
Department of Geography, Faculty of Social Sciences, Srinakharinwirot University
25 Jan – 19 May 2021
I felt that getting an internship at GIC it's very challenging for me. To many people
and to many cultures that must be learned. I have to practice English skills and adapt to the new place, new society. Thank you GIC for giving me experience and taking care of me. I came here alone but I think I'm not leaving alone. Until we meet again. Thank you all.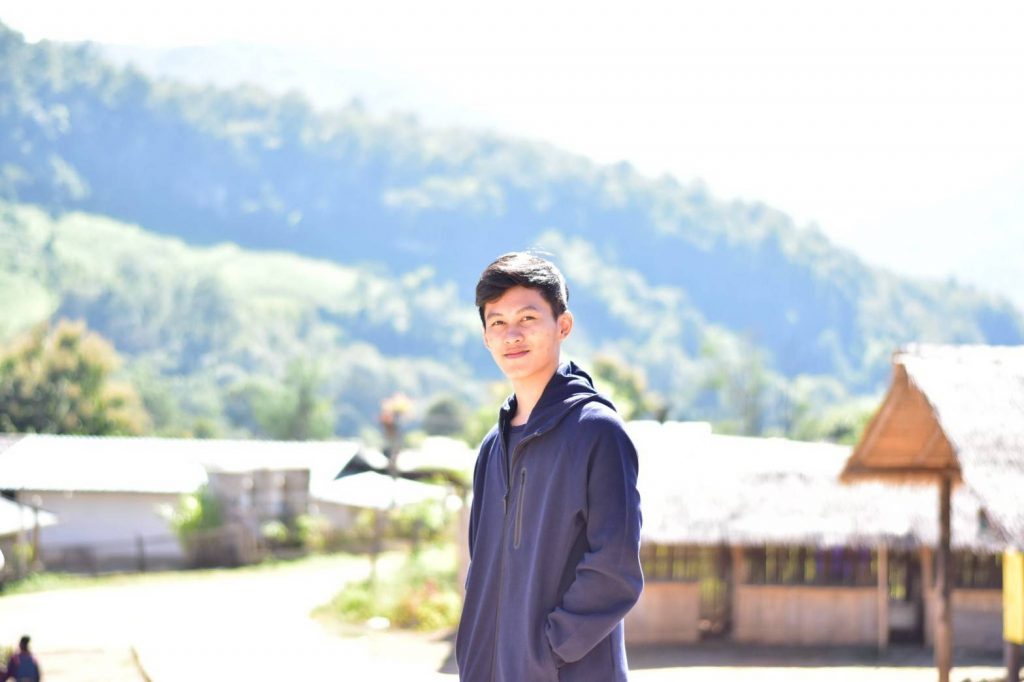 Anish Ratna Skakya
Natural Hazards and Disaster Risk Reduction, Faculty of Geo-Information Science and Earth Observation (ITC), University of Twente, The Netherlands.

(25 November 2019 – 21 February 2020)
Working as a research intern at the Geoinformatics Center (GIC) was one of the amazing periods of my master's study. During the internship in GIC, I was involved in a project with multi-disciplinary and multi-national experts on disaster risk assessment, where I made regional landslide susceptibility maps. While working in the project, I got ample experience in teamwork and time management skills. Besides that, I was involved in extra training such as flying UAVs and GNSS. I am grateful to my supervisors of ITC and host organization for providing me with this internship experience. Lastly, I am indebted to the GIC colleagues for their warm hospitality and the friendship that we have developed. I enjoyed my time to the fullest. Thank you, everyone.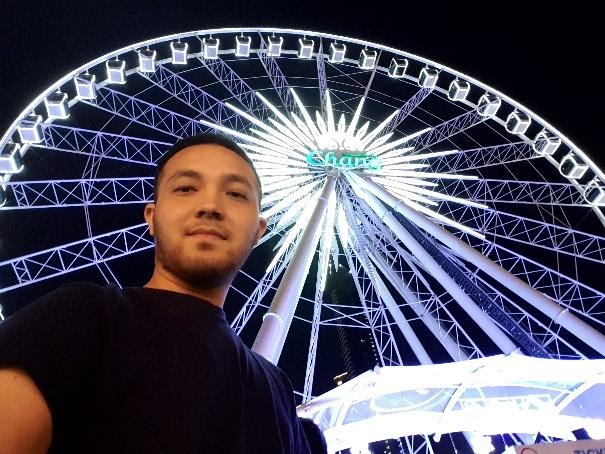 Rohit Khati
Department of Civil and Geomatics Engineering, Pashchimanchal Campus, Institute of Engineering, Tribhuvan University      (October 2019 – January 2020)
3 months internship period of mine was perfect phase in evolution to professional life. During under-graduating, my knowledge was limited to mapping & web-mapping only. When I started as intern in GIC, I found out how vast the field was. I was exposed to access the spatial data, manipulate those spatial data as required in projects. In UNEP's Plastic project, I worked with Sentinel products to generate Land use land cover maps, change detection maps, to mine the data, develop deep learning algorithm for land use land cover. I got familiar to Google Earth Engine, Sentinel hub EO browser, ArcGIS online, ArcGIS pro & Deep learning frameworks like TensorFlow & PyTorch while carrying out assigned tasks. Working environment inside GIC was homely, the dedication of staff and their untiring support to budding interns further enhanced the conditions inside GIC. I extend my sincere gratitude to Dr. Manzul for providing this opportunity. I am also highly indebted to Dr. Kavinda and Dr. Dan for their supervision and undying support throughout the course of this internship.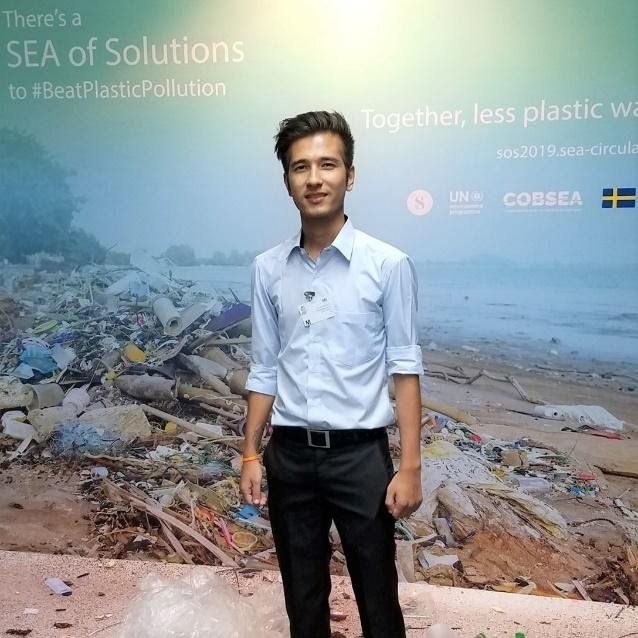 Radhika Bhandari
Kathmandu University, Department of Geomatics Engineering, Nepal
( 18th April – 9th July 2019)
Internship at Geoinformatics Center, AIT has helped me shape very well as a professional. I got an opportunity to work and network on an international platform as well as participate in Social Business Day 2019. I completed a variety of tasks during the eleven weeks period not limited to creating a web application, automating the image uploading to the server, working for Water Resource Information System, etc. In addition, I am grateful to the courteous, and warm staff of GIC who made me feel home during my stay. Thank you, everyone.
Daupadie Iddagoda
Department of Spatial Science, Faculty of Built Environment & Spatial Sciences, General Sir John Kotelawala Defence University, Sri Lanka (July, 2018 –January, 2019)
The internship at Geoinformatics Center (GIC) was one of the greatest opportunity, I've got in my university life. During my 25 weeks of training period at GIC, I have got immense experience in Geoinformatics field. Specially, I had the opportunity to involve with the real world applications of Remote Sensing & GIS which I had only theoretical knowledge during my academic period. It was a great privilege to me, because I have got many opportunities to meet great personalities in the industry and also to work with an international community. Last but not least I would like to offer my sincere gratitude to the GIC family for their humble, kind support and guidance during my training period.
Isuru Maduhan
Faculty of Built Environment and Spatial Sciences, Department of Spatial Science, General Sir John Kotelawala Defence University – Southern Campus, (July 31st 2018 – January 18th 2019)
   The experiences of working as an intern at Geoinformatics Center was fascinating and the experience I got was enough to mould me as I advanced into my career. Working in the Geoinformatics center enabled me to understand some aspects of being successful as a professional in geomatics. The first thing I realized was that communication is usually an essential aspect to success. It is also important for an individual to have the ability of multi-tasking during the working hours. This will make intern more flexible in the workplace. On the other hand, I also realized that it is important maintain punctuality in order to be successful. Another key to success entails that an individual must have a professional attitude in order to fit in the geomatics field. At the same time, one should have the ability to network with people in the professional field.
   The technical side of the internship was very productive since I learned many aspects of Remote Sensing and GIS. I was able to do a research on Potential Use of MODIS satellite data to Extract Spatial and Temporal Patterns of River Turbid Flumes Around Sri Lanka using Google Earth Engine. I was able to present the research in the Asian Conference of Remote Sensing 2018 in Malaysia. I was able to improve my programming skills an gained knowledge in JavaScript, Python, MATLAB, Html, CSS etc. I was able to work with low cost GNSS systems and Photogrammetry techniques During the Research on Application of Advanced Remote Sensing Techniques for Rice Health and Yield Analysis.
Geoinformatics center members treated us kindly and friendly and supported us always to complete the internship successfully. I'm grateful to everyone in the Geoinformatics Center for giving this opportunity to work with them.
Manuka Gunasekara
Dept. of Earth Resources Engineering, Faculty of Engineering, University of Moratuwa, Sri Lanka. (July – December 2018)
"I consider myself to be lucky to be a part of GIC family where I had the best six months of my life. My time at GIC helped me to elevate my professional skills. I was able to understand the real-world problems of Remote Sensing and GIS and was able to put my ideas into actions here. Moreover to Remote Sensing and GIS, I had developed my knowledge on programming to the level of a professional. I also learnt about drone making and worked on two research works. I had the privilege to participate in the 39th ARCS held in Malaysia which helped me to connect with the global community. One of the research works carried out by my team was also published in this venue. The staff of GIC must be credited and appreciated for the immense support they showed to me during my time here."
Treshan Perera
Earth Resources Engineering, University of Moratuwa, Sri Lanka (June – December 2018)
The internship at GIC is one of the greatest things in my life. The six months that I spent at GIC gave me unforgettable memories and experiences. I had the chance to get the experience in Drone making, Digital Image processing, GIS Application development, MATLAB programming, image acquisition with drones and processing, IOT systems Web Development etc. Especially the opportunities that I got to participate to the 39th Asian Conference on remote sensing (ACRS) and UN-ESCAP related activities was countless. The working environment at GIC is very friendly and supportive. Finally, I'd like to thank all the GIC staff members for supporting me to complete my internship successfully.
Intuon Kunlerd
Computer science Buriram Rajabhat University, Thailand (January 2018 – April 2018)
"The internship impresses me a lot. I have learnt more about GIS and how to use actual data. I have met new friends and gained a good experience.The staff is also very friendly. I want to thank everyone in GIC .I felt that getting an internship at GIC it's very difficult for me. Because I'm not good at English. Internships at this make me. Learn and adapt to the new society. I'm thankful for now new friends. Even for a short period of internship. Thank you all for helping me. I really impressed to intern at GIC" THANK YOU SO MUSH GIC.
Nuananong Kaewlor
Computer science, Buriram Rajabhat University, Thailand (January – April 2018)
"I felt that getting an internship at GIC it's very difficult for me. Because I'm not good at English. Internships at this make me. learn and adapt to the new society. I'm thankful for know new friends. Even for a short period of internship. Thank you all for helping me. I really impressed to intern at GIC. "
Chathumal Madhuranga
Faculty of Geomatics, Sabaragamuwa University of Sri Lanka ( January – April 2018)
"Internship at GIC was a gifted 3 months of my life.During my internship period here, the knowledge i've gained about the field of geoinformatics was immense and wont be able to gain anywhere else.Also the talented and humbel gic staff makes it more comfortable to work in this environment. Finally I'd like to thank all the GIC staff for supporting me to complete my internship successfully. Thank you GIC!!!! "
Ruchira Dulanjith
Faculty of Geomatics, Sabaragamuwa University of Sri Lanka ( January – April 2018)
"My internship at Geoinformatics Center has taught me more than I could have imagined. As a Geomatics Intern, I felt my duties were diverse, and ever-changing. I was mainly working on implementing a GNSS post processing portal for the Geoinformatics Center. The most beneficial thing working at GIC was its unique cultural diversity. I have learned how to be more open minded flexible and tolerant. I believe this internship offered me a window to other cultures and ideas. This internship offered me the chance to learn in a setting where I was supervised by a work-place professional and have the opportunity to achieve my own learning goals. I was so fortunate to offer my theoretical and practical expertise towards the betterment of a growth oriented organization like Geoinformatics Center while getting enhanced my skills and knowledge. "
Chanaka Jayamal
Earth Resources Engineering, University of Moratuwa, Sri Lanka (June – December 2017)
"Six months that I have spent at GIC were filled with most of the amazing and happiest experiences of my life. I felt like I was staying with my family, time flew so fast. It wasn't just a place where I worked, it was like a home to me. While my time at GIC, I got the opportunity to learn many new things on GIS & Remote Sensing, Photogrammertric 3D Modeling including numerical models such as Weather Research and Forecasting(WRF). Also I got the chance to participate in courses on drone making such as "quadcopter" and "fixedwing". All these won't be possible if not for the support that has extended by all the staff members of GIC. I would like to be grateful for their enormous support and assistance."
Rajitha Athukorala
Earth Resources Engineering, University of Moratuwa, Sri Lanka (June – December 2017)
"The internship period I spent at GIC was one of the most exciting 6 months of my life. The exposure I got in different fields including Remote Sensing, GIS, and GNSS applications was priceless. Leaving aside the general geomatics applications, I was given the freedom to explore on many topics involving latest trends in remote sensing like the use of UAVs and photogrammetric 3D modelling. I was also fortunate enough to involve myself in establishing The Weather Research and Forecasting (WRF) System at GIC which was a wonderful opportunity for me to learn about numerical modelling. Apart from the many interesting topics I got involved, the best part of my internship was working with people from different countries with different cultural backgrounds. There was never a day without laughter and fun while working with the ever friendly staff at GIC. Thanks a lot everyone at GIC for making my stay homely and hope to see you all soon. Cheers."
Ashok Dahal
Department of Civil and Geomatics Engineering, Pashchimanchal Campus, Institute of Engineering, Tribhuvan University October 2017- December 2017
"Working as an intern at Geoinformatics Center was one of the awesome professional experience of my life. I had experience to revive the Spatial Decision Support System developed by ITC Netherlands. SDSS system was not being used for long time by ITC and making it working again was good experience to learn Geo friendly web application development. I also worked with Arcpy and python for ArcGIS, which increased my knowledge and experience to develop geospatial application and scripts to automate GIS software. GIC have huge infrastructure on GNSS and complete ArcGIS system and I got opportunity to work with GNSS and ArcGIS system as well. GIC members always been kind, friendly and supportive to us that made me more interactive as well as professional. After my internship period, Geoinformatics Center recruited me as Research Associate and I would like to thank GIC team for this opportunity."
Prasadi Thilanka
Faculty of Geomatics (Department of Remote Sensing & Photogrammetry) Sabaragamuwa University of Sri Lanka. (June – September 2017)
"Internship life at GIC for 3 months was very great wonderful opportunities that have been gained in my undergraduate period. I have learnt lot of things and met lot of peoples with different nations. I was gifted to get an excellent training on Remote sensing and GIS in the terms of not only the analytical way but also the practically. GIS staff as very pleasant, friendly and helpful. I really appreciate that and it help me to have a nice working environment at GIC where I could gain vast experiences about real world applications, Finally being a part of GIC was an unforgettable, experienced valuable opportunity for my life."
Janaki Sandamali
Faculty of Geomatics, Sabaragamuwa University of Sri Lanka (June – September 2017)
"Internship in GeoInformatics Center is wonderful time in my life and I am fortunate to having this great opportunity. I've got more knowledge about remote sensing and GIS from them and it was helpful to understand the applications of theories I learned in university. It's not just internship and it's about everything. So these 90 days were amazing and interesting period in my life. It is good place for start life with more talented people. GeoInformatics Center is not just a research center, its happy family with kindness humans. I am thankful to Dr. Lal Samarakoon and all the GIC staff members for giving this opportunity to me and really appreciate their guidance and the all support to success my internship."
Ayeisha Sheldon
Department of Geography, Planning & Environmental Management, University of Queensland, Australia (March – August 2017)
"After graduating from my undergraduate degree in Australia, I came to GIC to undertake a 5 month internship. I have since joined in the GIC staff team and am working full time as a Research Associate. The internship at GIC opened the door for me, it let me utilise my skills and knowledge within the GIC community whilst also letting me grow from being a student to a real working professional. Being apart of the GIC team and having the opportunities to work on such diverse projects in different fields has given me experience which I wouldn't have been able to gain anywhere else. I loved the internship at GIC because of the working environment, the work is interesting and enjoyable and the staff are friendly and helpful. The internship has been a really great experience for me and I am happy that I was able to be apart of such wonderful team of interns and staff."
Deepanshu Agarwal
Department of Civil Engineering, Indian Institute of Technology (BHU) Varanasi, India (June – July 2017)
"Internship at GIC was a good experience for me. Although I was there for just 2 months, I tried to make out the best from it. I made some good friends. The research environment in GIC is awesome. Also, everybody in GIC is very friendly. Overall it was very good experience for me. I feel privileged that I worked in GIC. Now that I am back, I am missing GIC a lot"
Warot Watahong
Department of Geography, Faculty of Social Science, Kasetsart University, Thailand (June – July 2017)
"Internship life at GIC for 2 month is the best experience for me. GIC provide me a lot of working experiences. I learned a lot of things in here, such as how to work as professional with others and working with friendly foreigner staff members and learned how to use new software. Finally, I would like to thank you all staff to support me everything. I really impressed to intern at GIC"
Pattheera Pimprakhon
Department of Geography,Faculty of social science,Kasetsart University, Thailand (June-July 2017)
"I'm very impressed to attend an internship at GIC and Learn to use the Terrset softwere .and did project about agricultural/drought monitoring using satellite data.Working at GIC was my most memorable and precious time in my whole life. It is the time that I should challenge myself to grow and improve for my next step."
Watchadaphon Ornsanit
Faculty of Science, Khon Kaen University, Thailand (March – May 2017)
"I felt that getting an internship at GIC it's very challenging for me. Because I have practiced English skills, learn and adapt to the new society. I'm thankful for know new friends. Even for a short period of internship."
Chanida Thatdee
Faculty of Science, Khon Kaen University, Thailand (March – May 2017)
"I felt it was a great opportunity to attend an internship at GIC and it was a great time for 2 months. I got the best experience in my educational life. Thanks to all the staff in GIC that give me work experience, many knowledge and warm welcome. I really happy and enjoy of Internship at GIC. Thank you GIC!!"
Pimnipa Thanupran
Faculty of Social Science, Geography and Geoinformatics, Srinakharinwirot University, Thailand (January – May 2017)
"The 4 month internship period is here. I get a lot of knowledge and experience. Have a chance to do many things that I do not think I can do. Practice the language and get to know new friends. Get lots of advice at work. Thank you to all staff here. That guide and help me throughout the internship. And thank you for taking good care of me."
Sameera Lakshan
Faculty of Engineering, University of Moratuwa, Sri Lanka (August – Decemebr 2016)
"The internship in GIC was not just a period of five months in my life, I felt it as a new beginning to my long journey. And I'm glad to have my first working experience in a internationally recognized institute like GIC. Though there was a very busy working environment, I enjoyed the taste of facing challenges and winning them. All the staff members were very cool but highly talented. They helped me to make my internship very interesting one. And I'd like to thank all of them and everyone who made effort to give this great opportunity to me."
Shenal Desilva
Faculty of Engineering, University of Moratuwa, Sri Lanka (August – Decemebr 2016)
"My internship period of five months was new monumental time period for me .Firstly working at new country. This was my first visit outside of Sri Lanka. I enjoy the new environment. Diversities of cultures there. Most importantly the working place was great. I enjoyed the scope of experience I got. Working with important institutes like WB, ADB etc. was a privilege. Finally I am thankful to all the staff of GIC for guiding me to successfully complete the internship program and gaining new knowledge."
Noosh Soodjaren
Faculty of Social Science, Kasetsart University, Thailand (June- July 2016)
"I feel that is a very good chance to get into an internship at GIC. I got a new project and I think it's a challenge for me. But by the advice and support from my advisors, I can improve myself very much from the first day. my time as an internship have very short time, but I had a great experience, the knowledge, new friends and warm welcome at GIC. Thankful !"
Nat Rungpeng
King Mongkut's Institute of Technology Ladkrabang, Thailand (June- July 2016)
"I have such a great time at GIC for 2 months. I have learn so many new things like meeting new people from different countries, work with new domain skills (GIS and Satellite images), and live in new environment (live in Thammasat University Rangsit). At first I was not expected get works which is out of my domain knowledge which is Software Engineer. Actually I choose GIC because I personally interested in GIS and I also want to learn new stuffs. There is one thing that I like at GIC is the working atmosphere, people in GIC they were all friendly, kind,relax, and another important thing is the party where everyone getting around and share their experience, eat good food and that is what I really impress about GIC. Lastly, I would like to thank you all the staffs at GIC who have supported me and my friend through the entire 2 months of internship. Thank you very much."
Raghav Rattan
Faculty of Civil Engineering, Indian Institute of Technology (IIT), Delhi, India (May – July 2016)
"My work at GIC involved assessing the accuracy of the satellite derived GSMaP(Global Satellite Mapping of Precipitation) data.Through this internship I got to work with C# language and ArcGIS software and a bit of grinding at Excel too. I got to learn a lot about how to handle real time projects and everybody in the office was very cooperative. Overall the experience was a novel experience, and left an indelible impression on me. I am thankful to everyone in the GIC office who guided and provided constant support throughout my stay at AIT."
Udeshini Manatunga
Faculty of Engineering, University of Moratuwa, Sri Lanka (October 2015-April 2016)
"Internship of six months at GIC was extremely rewarding and it was my first work experience as a requirement of the BSc Degree. Internship has allowed me to sharpening my knowledge in RS and GIS by working in the real world applications, researches and projects, and maturing professionally. I humbly thank Dr.Lal Samarakoon and the other staff of GIC for providing me with an invaluable learning experience and it has been a great pleasure to work with such a talented team of people."
Niluka Munasinghe
Faculty of Engineering, University of Moratuwa, Sri Lanka (October 2015-April 2016) 
"Internship at GIC was a truly incredible experience in my life. The internship has allowed me to learn, expand my skills and revise my future career goals. No doubt, the experience I got will serve as a key factor in grooming of my personality and will have a tremendous impact on my career success. I'd like to thank Dr.Lal and all GIC staff for their tremendous support to complete my internship successfully."
Monika Suchwałko
University of Warmia and Mazury in Olsztyn, Poland (January – March 2016)
"My internship at the Geoinformatics Center was a great experience following the completion of my master's degree. I had the opportunity to work with highly qualified, multicultural team led by great directors, who were always willing to help and mentor. During my time as an intern I acquired knowledge on UAV flight mission planning, web based application for developing a GIS and was exposed to new software such as AgiSoft PhotoScan. I am extremely grateful to have been able to spend two months at AIT, explore outstanding Thai cuisine and meet so many warm-hearted people."
Dulip Kanchana
Faculty of Geomatics, Sabaragamuwa University of Sri Lanka (December 2015- March 2015)
"Though it was a short period of time, knowledge and experience gathered at GIC was precious. Most importantly opportunity got to work with people from various nationalities on an international working environment will be very valuable for the future carrier. What i got from GIC was not only academic but also lots of enjoyable memories which will last for the lifetime. I am thankful to all the staff of GIC for supporting me to productively complete the internship program and making my stay a pleasant one in Thailand."
Mohomed Mafaz
Faculty of Geomatics, Sabaragamuwa University of Sri Lanka (December 2015- March 2015)
"I undertake the opportunity as intern in GIC in the expectation to learn, how the business in Geoinformatics is conducted, what are the future trends ,what are the limitations of geoinformatics and how GIC deliver the requirements of their client. I am glad to say that I was able to accomplish almost all the objectives besides the hard skills I developed. This was possible because GIC gave us all the opportunity and the guidance to build up our own character. Thank you GIC."
Chavivich Saengargas
Environmental Science Department, Faculty of Science and Technology, Thammasat University, Thailand
(June 2015- July 2015)
"Internship at Geoinformatics Center was one of the best experience in my education life. I received many knowledge in RS and GIS field, I learned how to use useful and new software, and I have to give my thanks to all staff in GIC that give me support and warm welcome. I really enjoy 2 months of Internship at GIC."
Brian Gomez
Faculty of Geomatics, Sabaragamuwa University of Sri Lanka (April 2015- July 2015)
"It was a great pleasure and honor to have completed my internship at GIC! The knowledge & experience I gathered during the 90 days was immense and I'm ever so grateful to Dr. Lal Samarakoon and the entire staff of GIC. The support and the guidance they provided was admirable. The opportunity of making new friends and meeting educated elite from different countries from different backgrounds of study was precious. I'm also thankful to GIC for making my stay pleasant by taking me to different places in Thailand. It was not only a learning experience but also an entertaining 90 days."
Sasanka Madawalagama
Faculty of Geomatics, Sabaragamuwa University of Sri Lanka (Aril 2015- July 2015)
"The internship at GIC is one of the milestones in my life. It was a privilege to to work in an amazing working environment with such talented people. The 90 days period of Internship was not merely to develop professional skills but was an enjoyable experience. I am thankful to all the staff of GIC for guiding me to successfully complete the internship program, gaining new knowledge and experience with an invaluable opportunity to start my career by joining the GIC as a Research Associate."
Jaturong Som-ard
Faculty of Humanities and Social Science, Mahasarakham University, Thailand (March 2014- July 2014)
"Geoinformatic Center is a Knowledge Center. When I come at GIC, I learned new trends in RS/GIS Field. I learned about useful software and gained experience and Skill. This can develop myself. Staffs in GIC gave me good support to complete some projects. I enjoyed the internship period."
Charith Asanka
Faculty of Geomatics, Sabaragamuwa University of Sri Lanka (March 2014- May 2014)
"This was the most wonderful and meaningful 90 days in my life and it was more than an internship. I must be really thankful to Dr. Lal Samarakoon and all the other GIC staff members for giving this opportunity and making those experiences and knowledge."
Pulasthi Shyamika Kanatthage
Faculty of Geomatics, Sabaragamuwa University of Sri Lanka (March 2014- May 2014)
"Life is like a river and the time spent in GIC is a waterfall in that river. GIC gave me great experiences in Geomatics Technology and I was lucky to study bunches of new trends in RS/GIS field. The period I stayed in GIC, developed my thinking ability as a researcher. I met lot of international friends and I was able to travel around Thailand. It was unforgettable experience in my life time. Thank you all for giving such a valuable opportunity to me."
Sandun Dasanayake
Faculty of Engineering, University of Moratuwa, Sri Lanka (November 2013-May 2014)
"Training at GIC added another dimension to my life, i would say 15552000 seconds i spent here was one of the best times. Im more than pleased for choosing Geoinformatics Center to undergo my internship, the skilled and intelligent individuals who work here as a humble unit and a happy family made a serious impact on my academic and professional endeavor, for that i'm ever so thankful"
Chamal Jaliya
Faculty of Engineering, University of Moratuwa, Sri Lanka (November 2013-May 2014)
"This was my first explosion to the world of works. It's very happy to say I leaned so many things from here because of this people. They are not only well educated but also their humanity gave me lot of opportunities. Every moment, I spent here was filled with joy and excitement. Thank you all."
Saumya Denuwan Jayasundara
Faculty of Geomatics, Sabaragamuwa University of Sri Lanka (Feb 2013- May 2013)
"The internship period in Geoinformatics Center was one of most important, exciting, interesting time period of my life. I have gain lot of new experiences while the internship period in GIC. So I would like to thank GIC staff for their support to complete my internship successfully"
Chamodi Boyagoda
Faculty of Engineering, University of Moratuwa, Sri Lanka (May 2012 – November 2012)
"Internship at GIC was one of the remarkable experiences which I got during my undergraduate life. There I could get the opportunity to apply RS and GIS theoretical knowledge which gained from the GIC together with University course modules in real world situations. Training period was full of enthusiastic as I gathered a vast knowledge on RS and GIS including software application throughout the period under the guidance of skilled staff. I am really glad to Dr. Lal Samarakoon and all the staff members who helped me for the successful completion of the training period"
Wayangi Weerasekera
Faculty of Engineering, University of Moratuwa, Sri Lanka (May 2012 – November 2012)
"Internship at GeoInformatics Center is my initial exposure to the working environment as a fulfillment of the BSc Degree program. At GIC I got the opportunity to apply my RS and GIS knowledge into practice under the guidance of well armored, gracious staff members. During my internship period, I was convinced with learning numerous software products such as ArcMap, ERDAS, ENVI, NEST and tools like SINMAP, TauDEM. Also I was facilitated with improving my knowledge on novel diversified areas such as WebGIS and SAR. Working on practical issues on RS and GIS improved my software skills. During this six months time period, I was able to gain a lot of experiences through the international working environment at GIC. Finally I would like to express my sincere gratitude towards Dr. Lal and all the other staff members for assisting us and guiding throughout the internship period to obtain an unrivalled experience"
Alagarasan Mahalingam
Department of Information Technology, Sri Lanka Institute of Information Technology (Jun-Jul, Nov-Dec, 2012)
"In every aspect, from the fruitful environment of GIC to the support provided for interns to learn and grow, GIC is truly amazing! During the stay, I have developed skills about spatial technologies and how I could embed my computing & programming knowledge in to existing spatial technologies to solve real world problems. This compelled me to apply for my second GIC internship. At the end I was flabbergasted by the fact that the combination of computing skills and spatial knowledge gave me immense potential to develop new solutions and innovative ideas. I thank everyone at GIC for making my internship such a memorable one"
Jayan Wejesinghe
Faculty of Geomatics, Sabaragamuwa University of Sri Lanka (Aug 2011- Oct 2011)
"Internship Period at Geoinformatics Center, AIT was fruitful period of my life from August, 2011 to October, 2011. Real application of Remote Sensing and GIS was executed and international working experience under experts in RS/GIS was gathered in that period. GIC is the best place to get real application experience in RS/GIS for young fresh graduates to enhance their knowledge. Finally I am thanking to Dr. Lal and all the staff members in GIC for their kindness and helpfulness and for giving such valuable opportunity for me."
Pimchanok Buranaphan
Kasetsart University, Thailand (March 2011-May 2011)
"I'm glad to get Internships at AIT. I have learnt many new thing and practiced my english language . Which could increase my language skill. Also, I have got so much experience to work as a group in and  organized way. I learn to work by my own self with more feeling of great responsibilities. Everyone is friendly to work with and help me and understand working system easier and better with such a happy working life"
Lakmal Deshapriya
Faculty of Engineering, University of Moratuwa, Sri Lanka (March 2011-August 2011)
"I personally believed that if we are surrounded by smart people and people those who appreciate our work, it challenges us to do our best. At GIC, this leads me to such a great creative and successful period of my life. Thanks GIC"
Nadeeka Parana Manage
Faculty of Engineering, University of Moratuwa, Sri Lanka (February 2010- July 2010)
"GeoInformatics Center of AIT fulfilled one of the dreams of me by providing an excellent training in Remote Sensing and GIS which is a part of BSc Engineering Degree. This was the first opportunity to apply theoretical knowledge in to practice as my firsthand training experience. I was able to acquire a remarkable knowledge which I had not experienced before by engaging in projects and field works, handling Remote Sensing and GIS softwares and working with satellite images like Landsat, ALOS. Well experienced Staff of the GIC encouraged me by sharing their expertise knowledge. GIC was a wonderful place which facilitated me a load of unforgettable memories and enjoyable life in Thailand"
Dimuthu Niroshani Kumari
Faculty of Engineering, University of Moratuwa, Sri Lanka (February 2010-  July 2010)
"The placement at GIC was one of the wonderful opportunities that have been gained in my undergraduate period. It helped me out to unfold the definitions of theoretical facts in the fields of practicality. Within that aforesaid 6 months of internship period, I was gifted to get an excellent training on RS and GIS in terms of not only the analytical ingredients but also the practices in the field.I was able to explore the knowledge in a vast area by working with projects and field works, handling remote sensing data and working with satellite images.I was blessed enough to work with such a professional staff, who were always primed to lend their helpful hands towards me. A vocation within an international working atmosphere among multinational people had become a memorable experience in my life. To end with, I would like to thank Dr. Lal Samarakoon and all the staff members of GIC for giving me this great aperture which helped me a lot to lift the curtain in order to portray the ways and means of gathering facts to soothe my thirst for seeking new knowledge"
Atittaya Russameejaem
Department of Geography, Faculty of Liberal Arts , Thammasat University (March 2010 –May 2010)
"The internship impresses me a lot. I have learnt more about GIS and how to use actual data. For example, the Landsat and ALOS satellite imagery, and Topo Sheets. This knowledge is extremely useful to further my study and work in the future. I have met new friends and gained a good experience.The staff is also very friendly . Finally, I want to thank everyone in GIC"
Worapong Sirirotjanawong
Department of Geography, Faculty of Liberal Arts , Thammasat University (March 2010 –May 2010)
"Internship experience at GIC is really valuable to me. I have learned how to analyze the real data, how to use MODIS to find the area where the wildfire occurred, how to use geographic and basic programs as well as a perfect practice of English. Thank you my trainer and other staff at GIC for your assistance and kindness"
Chathura Hasanka
Faculty of Geomatics, Sabaragamuwa University of Sri Lanka
"Internship at GIC was a wonderfull experience  for me. I had first hand experience with real data and real situation, selecting the appropriate data for the project, downloading freely available data, accuracy assessment of result. Web GIS and SAR interferometry were another new subject that i was able to study in depth with the help from the expert staff at the center. The atmosphere at GIC was very pleasant, the staff was very kind enough to explain any question that I came a cross. Every day was a new experience learning some thing new. If you are planning to work in the fields of GIS and Remote Sensing GIC is the place to be in your Internship, the experience you gain will help you through out your career. Finlay I must thank Dr. Lal and all the other staff member at GIC for giving me this wonderful opportunity which i will never forget."
Apiwat Thongchan
Faculty of Electronic and telecommunication Engineering, Rajamangala University of Technology(Jun 2009 – Oct 2009)
"Internship at Geoinformatics Center helped me to gain a good working experience with Network , IP address, Windows server and related technologies. I also learned about field of Geoinfomations such as Digitizing Map and involved some of training programs. This center was my first international work place, I had  practiced and learned English language from working experience. The staff was very friendly and their work style like family. I have good friends and good experiences from GIC that i have never had before"
Thisuni Kodippili
Faculty of Engineering, University of Moratuwa, Sri Lanka (October 2008 –March 2009)
"The internship at the GIC was an unforgettable experience I got in my whole life. It was the best chance for me to apply the theoretical knowledge into practice. Through the projects and training programs carried out at GIC, I was able to familiarize with applications of Remote Sensing and GIS in the real world situations and the way of utilize them to find solutions. It also helped me to sharpen the knowledge of RS & GIS software such as ArcMAP, ERDAS, LPS, and DACA etc. The GIC staff was well experienced, helpful and kind enough for me to gain such a marvelous training there. I am happy to say that I was a beneficiary to get firsthand experience in international working environment at GIC"
Dilini Colombage
Faculty of Engineering, University of Moratuwa, Sri Lanka (October 2008 –March 2009)
"The internship at GIC,  is the most memorable experience I got in my life. It was such a great opportunity where I got to apply my theoretical knowledge into practice . Since GIC is an organization which provides modern training facilities in Remote Sensing, GIS and GPS, it was very helpful for me to have my training there.Working in Mini projects involving real world disasters such as landslides, flood, etc gave me ample opportunities to learn some software and models  such as SINMAP model, LPS software, Arc MAP etc. Most importantly I was able to get exposure to the international working environment, where I got the opportunity to work with people from various countries.During my training period the knowledge I gained from the GIC staff was remarkable. They were well experienced and extremely helpful"
Chandima Subasinghe
Faculty of Geomatics, Sabaragamuwa University of Sri Lanka
"The internship at the Geoinformatics Center was one of the greatest opportunities I have had in my university life. In that 3 months training period I was able to engage in many research works and training programs that gave me a good opportunity to apply the theoretical knowledge I gained in my academic program, in real world applications of Remote Sensing, GIS, Web GIS. Especially the facilities which are available at GIC such as RS GIS software, satellite images and the support and the guidance of the GIC staff highly encouraged my work. Last but not least the life at AIT was highly enthusiastic"
Udeshini Pathirage
Faculty of Engineering, University of Moratuwa, Sri Lanka (October 2007 – April 2008)
"GIC facilitated the fulfillment of the aspirations of my internship which was a vital period of six months coupled to the BSc Engineering degree. GIC staff was very pleasant and friendly so I could gain a plenty of knowledge about real world applications of Remote Sensing and GIS. Most importantly the experience I gained was recommended and highly appreciated to get a placement for my higher studies at Australia. Last but not least AIT was an unforgettable place to experience the multiplicity of cultures and to enjoy the beautiful, full of life Thailand"