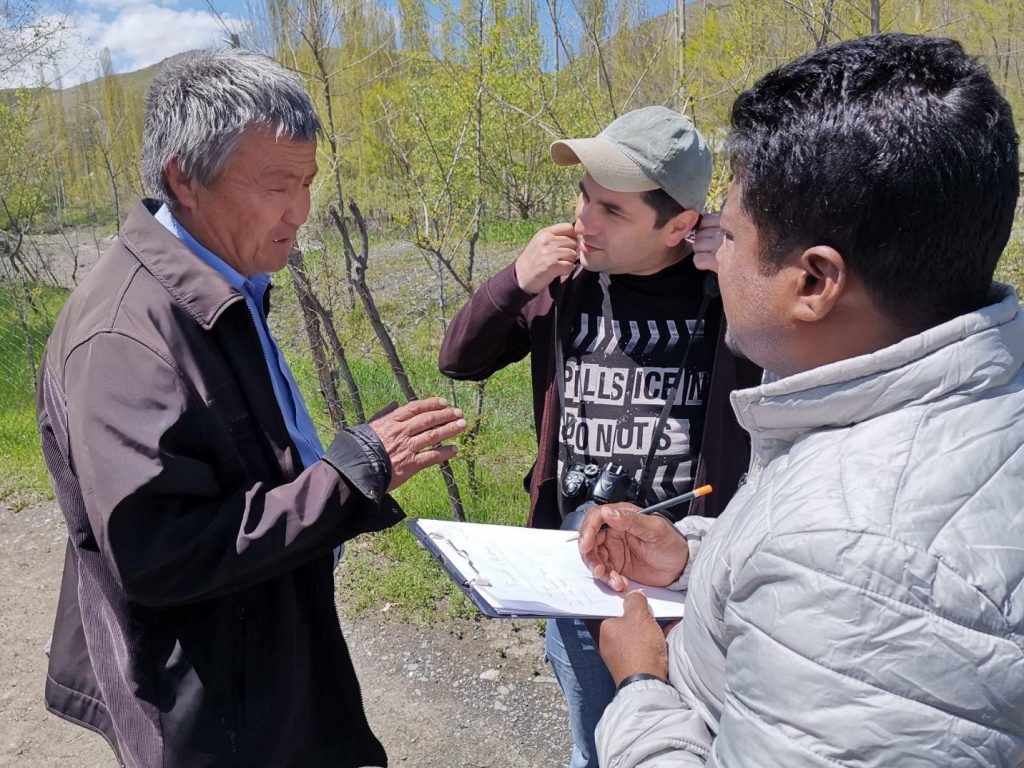 Tajikistan Multi-Hazard risk assessment update:
Disaster experts from the Asian Institute of Technology and the University of Twente (UT), the Netherlands, conducted a two week workshop to share the methodology and risk profile generation with local authorities in Dushanbe, Tajikistan from April 29 – May 9, 2019.
The objective of the workshop was to ensure the sustainability of the project outcomes by transferring knowledge to local authorities so that they can replicate the same methodology as necessary in future disaster scenarios. Key themes during the first week of the workshop included obtaining spatial data for risk assessment, hazard analysis, and risk assessment.
Workshop locations in Dushanbe, Tajikistan included the UNDP Office and the Atlas Hotel. Nearly 30 planning professionals took part in the workshop from Tajikistan government bodies and non-government organizations including the Center for Research of Glaciers, Institute of Geology, Earthquake Engineering and Seismology (IGEES), Department of Geology, Agency on Hydrometeorology, Design and Research Institute FAZO, Environmental Protection Committee, Aga Khan Agency for Habitat, and the Committee of Emergency Situation and Civil Defense.
Participants were then grouped according to their respective institutionson the second week to create risk profiles for each hazard along with guidance from AIT and ITC experts. Several software, models and indices like PCRaster, OpenLISEM and SPI modelling were used in the process of hazard profile generation along with open source GIS software platforms.
Elements at risk mapping and proper categorization of settlements plays a main role in the risk assessment result. Therefore, to familiarize with the existing local conditions of different types of settlements in Tajikistan, a field trip was organized on May 4 – 5, 2019 from Dushanbe to Khujand covering the entire Soughd region. The total journey was about 700km through several major and minor human settlements. Settlements visited included Dushanbe (highest population), Khujand (second highest population), Istravashan (third highest population), Buragen, Shakhristan, Pashchi, Dashtikhon, Kurkat, and Daliyoni Poyon.
Villager interviews at settlements provided an opportunity to gain greater insight into local knowledge regarding disaster history, main livelihood, number of families living and the variety of housing material types present. Furethermore, the journey was recorded using Ricoh Theta 360 degree cam to populate more attributes of elements at risk within OpenStreetMap. The data is available to view on the Mapillary online platform: (https://www.mapillary.com/app/?lat=20&lng=0&z=1.5)
The workshop is part of a United Nations Development Program (UNDP) project to increase disaster preparedness in Tajikistan. The goal of the project is "to assess the vulnerability of communities and infrastructure to natural hazards, determine their degree of exposure to future hazardous events and develop risk reduction recommendations (profiles) to be integrated into development planning processes in all districts across Tajikistan".