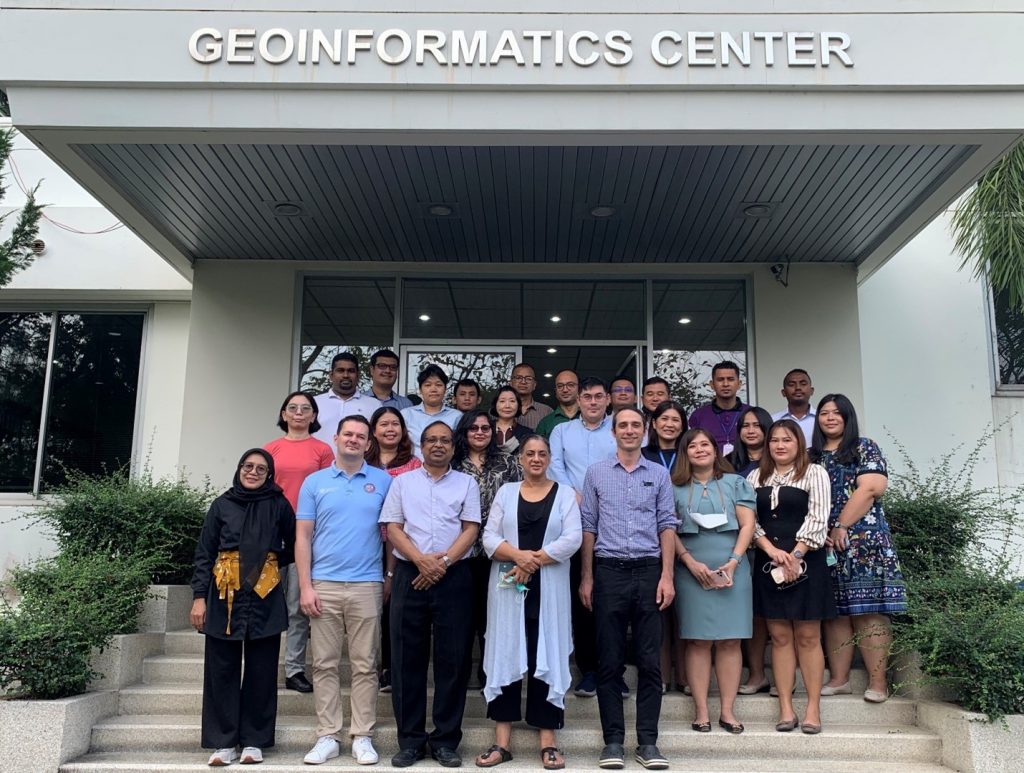 GIC and the Food and Agriculture Organization of the United Nations – Regional Office for Asia and the Pacific (FAO-RAP) jointly held a capacity building event at AIT to compile farm-based SDG indicators and explore ground truth data collection tools for agriculture statistics from 28 November – 02 December 2022. Participants included statisticians from national statistics offices from around the region including Cambodia, Nepal, Timor Leste, Indonesia, Mongolia, Sri Lanka, and Thailand, as well as geospatial professionals from the Thailand Office of Agricultural Economics.  
During the technical meetings, participants worked on their respective national datasets to compile information for SDG indicator 5.a.1 – Women's ownership of agricultural land, SDG indicator 2.3.1 – Productivity of small-scale food producers, and SDG indicator 2.3.2 – Average income of small-scale food producers, by sex and indigenous status.  
The ground truth data portion of the event led participants through sessions with a focus on ground truth data collection for remote sensing of agricultural areas. Sessions encompassed a range of topics central to ground truth data collection including core data requirements, sampling design & selection, questionnaire design, enumerator training, ground truth data collection, data upload, and data dissemination. Participants were introduced to the Open Foris Collect & Collect Mobile data collection tools, as well as approaches to ground truth data collection with drones and very high-resolution satellite images.