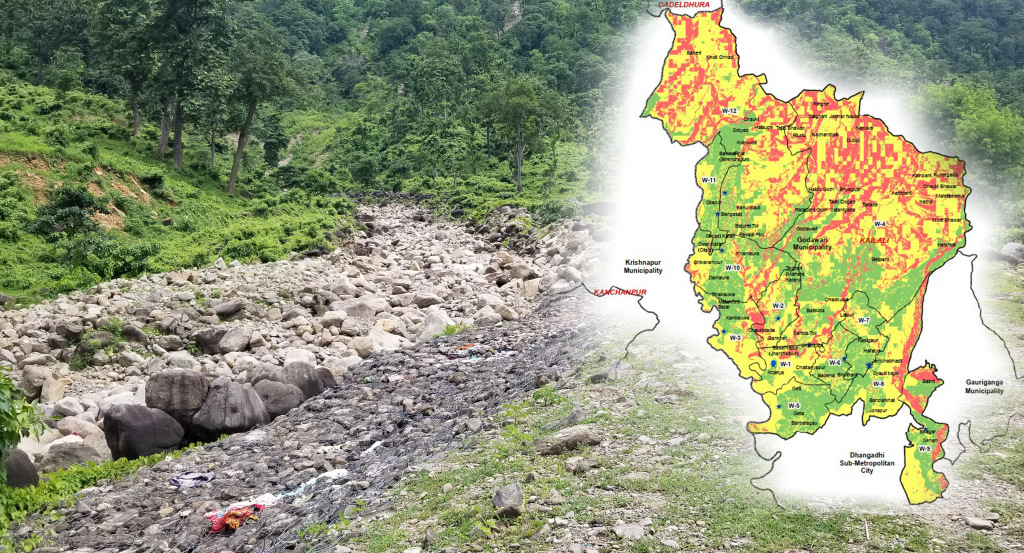 Area    :             Nepal
Client  :             DAI Global, USAID TAYAR Nepal
Start Year :      Feb 2021
End Year   :      Apr 2022
Partners   :      Rajdevi Engineering Consultant
Developing Risk Sensitive Land Use Planning for Godawari and Lamkichuha Municipalities
Risk sensitive land use planning (RSLUP) is one of the disaster management approaches which is characterized as the process of integrating disaster management parameters in land use planning. This approach is a new practice in DRR for urban sector planning and development in Nepal. RSLUP provides guidance in devising appropriate risk reduction measures and also offers a way to integrate risk factors and work towards possible solutions. The development of risk sensitive land use plans facilitates in sustainable utilization of land, be it in settlements or building infrastructures as well as ensures the provision of critical facilities and services while strengthening the role of local/municipal bodies to reduce disaster risks and hazards.
The main objective is to develop two Risk Sensitive Land Use Plans (RSLUPs), one for Godawari Municipality and one for Lamkichuha Municipality with specific objectives:
Undertake actionable multi hazard risk assessment and multi-sectoral vulnerability assessment at the municipal level.

Develop RSLUP by contextualizing the scenario of the municipality and through consultative and multi-stakeholder engagement processes.

Identify and recommend disaster risk reduction measures

Develop RSLUP associated manuals, guidelines, tools, SOPs, communication materials and others required.

Support municipal governments in identifying key policy decisions (Planning regulations and

building bylaws) to reduce and manage risks using land use and urban planning techniques.

Undertake necessary activities to build local knowledge and capacitate the municipalities to implement, regulate RSLUP related activities and building bylaws.
Note: AIT-GIC was only responsible for multi-hazard risk assessment component of the RSLUP.