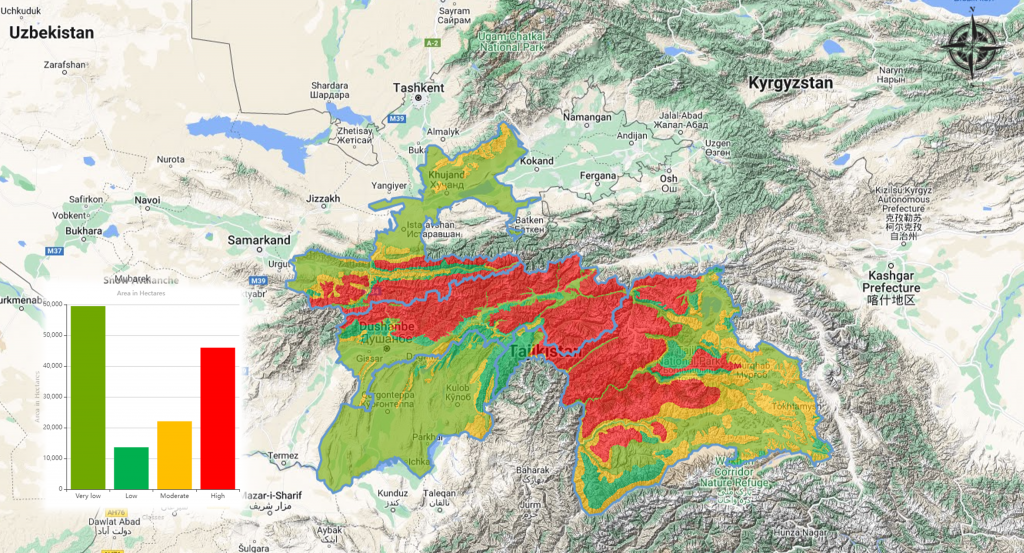 Area :            Tajikistan
Client :           UNDP
Start Year :   Nov 2018
End Year :     Feb 2021
Partners :      –
Risk Assessment of Six Natural Hazards at the District Level in Tajikistan
The main objective of this project was to carry out a multi-hazard risk assessment to:
Determine the degree of exposure of communities and infrastructure.
Assess the vulnerabilities of these communities and infrastructure
Develop risk profiles. The output of this project would provide necessary data and information for initiating disaster risk reduction programs and development planning across Tajikistan.
Related Links