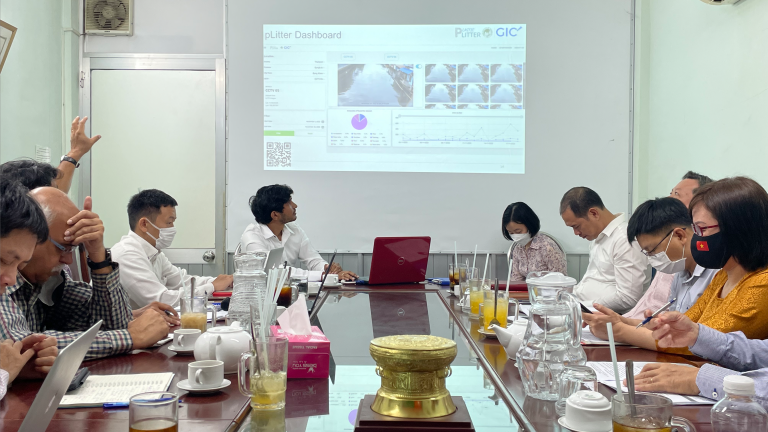 As seen in the pLitter (https://plitter.org/story-board). Please do visit pLitter to have more insights on our similar works. 
In late 2022, GIC team along with UNEP Regional Asia Pacific office team were visiting Can Tho for implementation and transfer knowledge on plitter CCTV at the mainstream in the city. The work is the follow-up project success on the CounterMEASURE phase-II, where the implementation of CCTV to detect plastic floats in the river were sounded over the UNEP campaign and increase the awareness of citizens. With this program, the team along with Vietnamese scientific partner, Institute of Strategy, Policy on Natural Resources and Environment (ISPONRE, Hanoi, Vietnam) discusses the workplan to adapt CCTV in the river system. 
Our field trip implemented for technical training and field visiting. After the technical workshop, the site plan of CCTV installation has been discussed which Song Can Tho River as the main candidates. The team discuss and plan on the CCTV installed along the river under the two potential bridge: Quang Trung bridge and Cai Rang bridge. The installation was implemented differently, where number of CCTV planned will be along the river, covering the whole cross section of the river. Hopefully, the installation plan will improve the monitoring environment of Song Can Tho and prevent more plastics to be emerged.