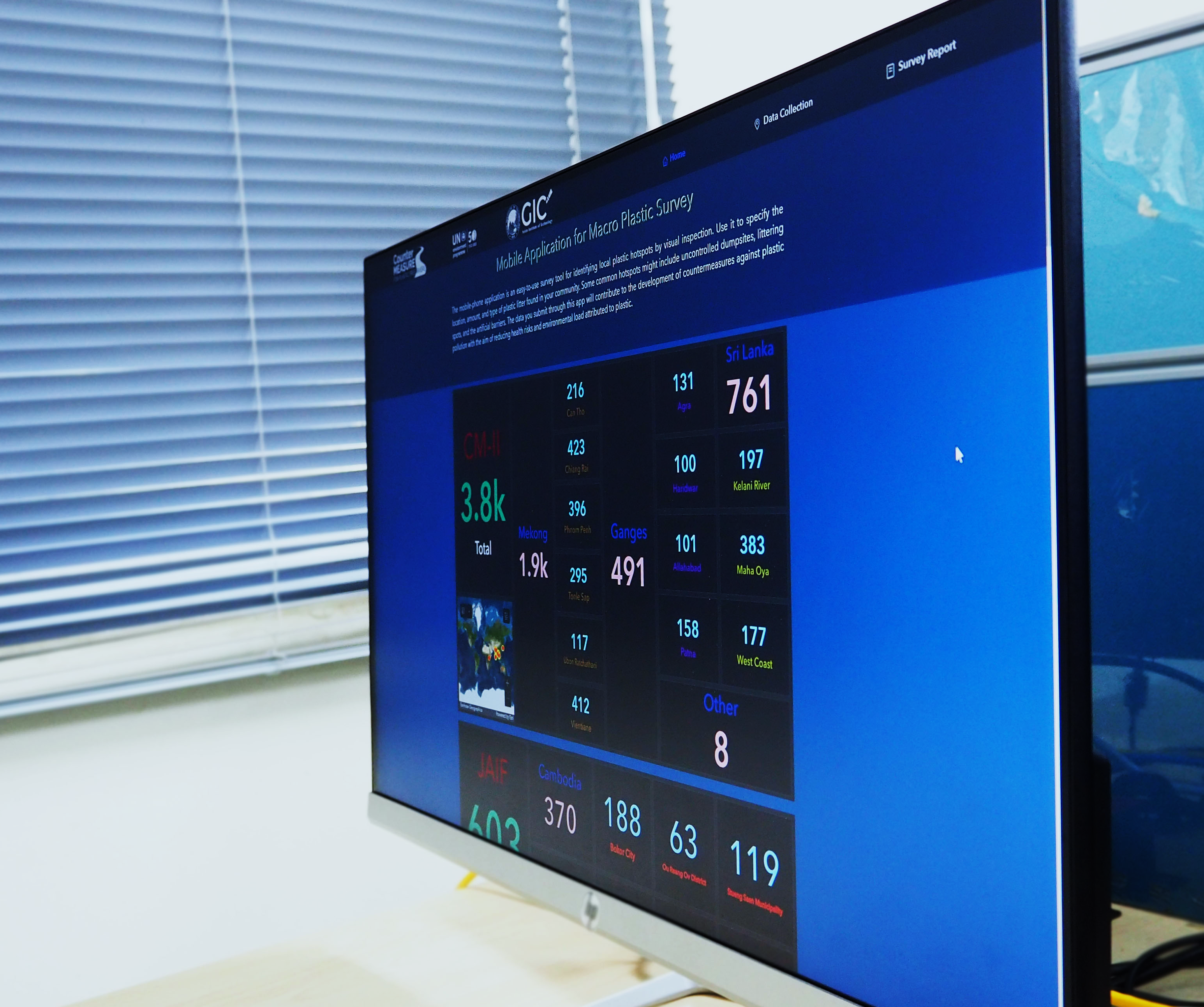 Web based platforms are our go-to solution when we want to reach out to wider audiences. Web platforms are powerful solutions that can capture, analyse, manipulate and visualize geo-referenced data, utilizing the server resources, in more powerful and innovation ways, than ever before.  
At the Geoinformatics Center of AIT, we use modern open-source and commercial geospatial tools, including products from ESRI, to build powerful web-based dashboards and applications for various domains, such as disaster management, agriculture, and environment. The powerful web-based geospatial dashboard uses maps and other geospatial visualizations that helps users to better understand patterns, trends, and relationships in data that have spatial component. These dashboards are customizable and easy to be interpreted by the target audience. 
Our expertise in creating interactive dashboards that incorporate location-based analysis is noteworthy for effectively addressing a wide range of issues. Using an up-to-date and user-friendly web platform enhances the reliability of the decision-making tool, making it suitable for various types of concerns. 
GIC has developed several web-based projects tailored to specific needs. One of our most prominent web platforms are the dashboards, which integrates data analytics and map visualization for diverse research themes.