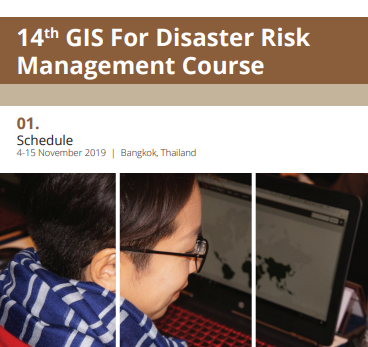 Training on the use of GIS for Disaster Risk Management in Bangkok, Thailand from November 4 - 15, 2019.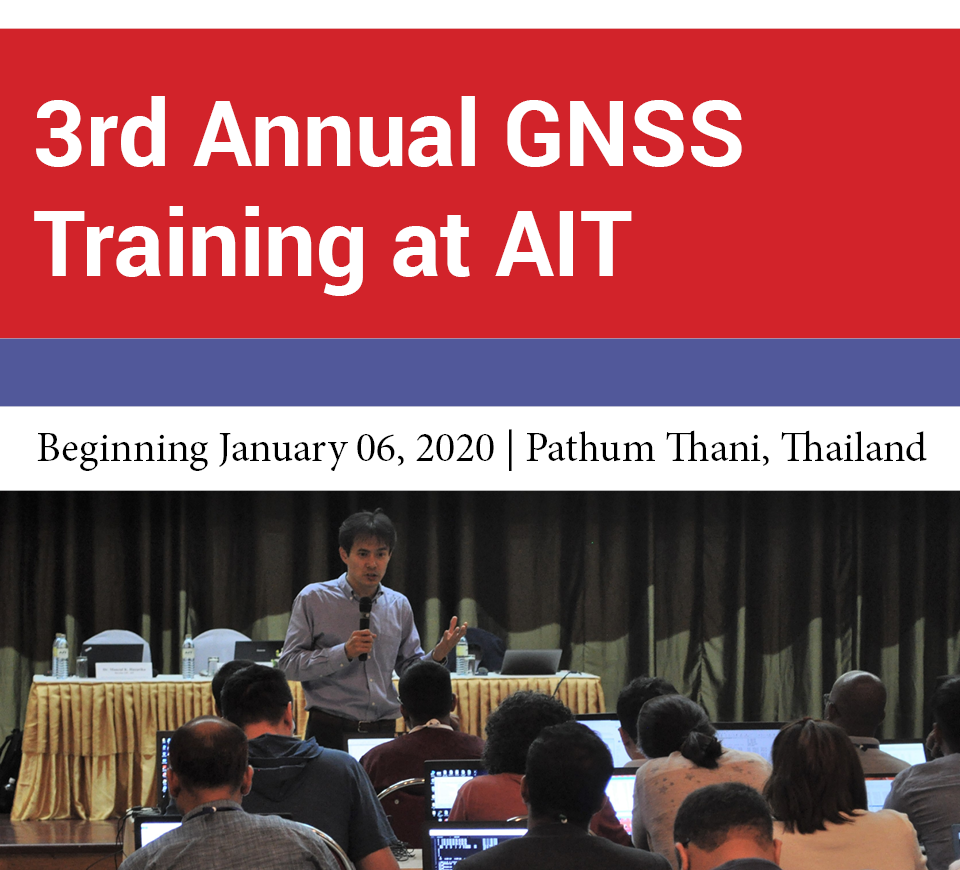 Training on GNSS and GNSS for Policy & Decision Makers courses at AIT in Bangkok, Thailand from January 06 - 10, 2020.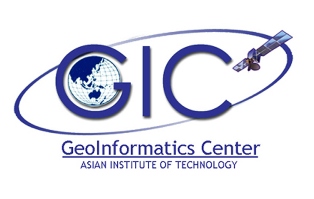 Regional Training Workshop Use of Geographical Information Systems for Agricultural Statistics Descriptions From Monday, December 17...
Read More
Course Overview Geographical Information System (GIS) is an excellent...
Read More
May 2020

| Monday | Tuesday | Wednesday | Thursday | Friday | Saturday | Sunday |
| --- | --- | --- | --- | --- | --- | --- |
| April 27, 2020 | April 28, 2020 | April 29, 2020 | April 30, 2020 | May 1, 2020 | May 2, 2020 | May 3, 2020 |
| May 4, 2020 | May 5, 2020 | May 6, 2020 | May 7, 2020 | May 8, 2020 | May 9, 2020 | May 10, 2020 |
| May 11, 2020 | May 12, 2020 | May 13, 2020 | May 14, 2020 | May 15, 2020 | May 16, 2020 | May 17, 2020 |
| May 18, 2020 | May 19, 2020 | May 20, 2020 | May 21, 2020 | May 22, 2020 | May 23, 2020 | May 24, 2020 |
| May 25, 2020 | May 26, 2020 | May 27, 2020 | May 28, 2020 | May 29, 2020 | May 30, 2020 | May 31, 2020 |